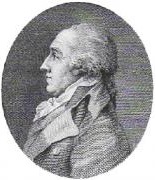 Invitation for the 3rd Christiaan Brunings Lecture on Tuesday 16 January from 13-17 hr at Utrecht University. This year's theme is tidal channels and shoals.
Starring:
keynote lecture Dr. Andrea D'Alpaos on ebb and flood channel behaviour in the Venice bay
lecture Dr. Bas van Maren (Deltares) on ebb and flood channels in the Eems-Dollard estuary
Metronome tidal facility ongoing experiment and drinks
100 seats available (admission free, coffee and drinks included) for practitioners and scientists working on tidal channels and shoals. More info and registration at www.uu.nl/bruningslecture. Previous lectures are online. Also see www.uu.nl/metronome.