NCK summer School 2021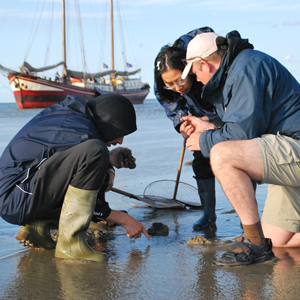 Date
Monday, 07 June
-
Friday, 18 June
The bi-annual summer school of the Netherlands Centre for Coastal Research (NCK) has the objective to provide young engineers and scientists, specializing in coastal and estuarine processes with a common background in knowledge, tools and skills.
The NCK Summer School covers a range of physical and ecological topics in the coastal area. As a central theme, it links these topics to the Dutch Wadden Sea area and its surroundings, i.e. including the barrier islands and the North Sea.
The NCK Summer School is open for all NCK PhD-students. Moreover, we aim at participation of young staff members of the non-academic NCK-partners, as well as participants from other organizations with interest in the NCK-curriculum.
The next edition of NCK summer school will be held from 7 to 18 June 2021 at the island of Texel, NL.
More information and registration is organised via the PAO website. PAO is co-organising this summer school with NCK.