NCK days 2019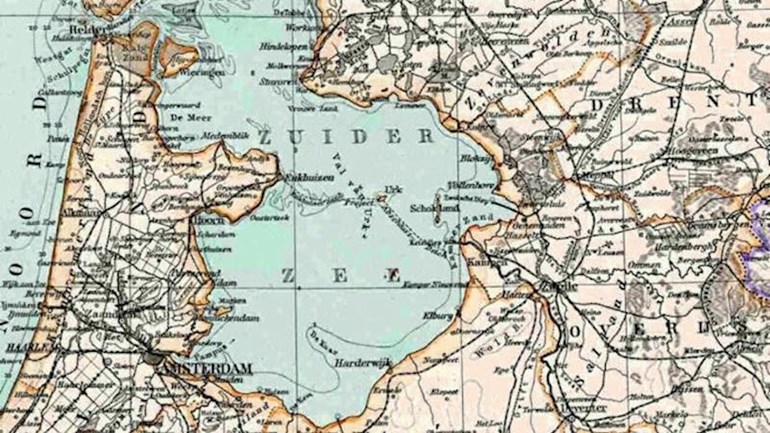 Date
Wednesday, 20 March
20:00
-
Friday, 22 March
17:00
Venue
Enkhuizen, Netherlands

You are all invited to join the NCKdays 2019! They will take place at March 21 and 22 in the Zuiderzee Museum Enkhuizen. The icebreaker will be on Wednesday March 20, starting at 20.30 hours. Thursday and Friday will be filled with oral and poster sessions by you, and of course some time will also be reserved to explore the museum and catch up with your colleagues. On Saturday March 23 we want to organize an excursion to the Marker Wadden. When you register you can indicate whether you are interested to join.
Register
To register for the NCK days 2019 please go to https://www.formdesk.com/geo/nck_days_2019_registration and fill in the form. After you have filled in the form you will receive an e-mail to pay by IDEAL or credit card. This year, conference fees are €40 per day, €55 for the conference dinner and only €135 for the full conference! Note that only after payment of the fee, your registration will be confirmed.
Abstracts
If you want to present your research or project to the NCK community, please send in an abstract. For abstracts please use

this template. Abstracts should be submitted to This email address is being protected from spambots. You need JavaScript enabled to view it. before Friday February 1, 2019. If you have a preference for an oral or poster presentation, please indicate this when you submit your abstract.
NCK video competition
Outreach to the public and valorization have become important pillars in academia. Many of you have probably made small movies about your research, or are thinking about making one. During the NCK days 2019 we will organize a session in which we show your short videos about your research. Videos should not be longer than 5 minutes, preferably shorter. The most original and informative video will win the first NCK research movie award! Please send your videos to This email address is being protected from spambots. You need JavaScript enabled to view it. before March 1, 2019.
Hotels
For people registering early, i.e. before the 1st of February, the three main hotels in Enkhuizen have special discount rates to offer (see below). Prizes are excluding € 2.10 tourist tax per person per night but including breakfast. If you want to book a room, fill in

this form and send it to the hotel you wish to stay in. They will confirm your booking and handle the payments. After the 1st of February, we cannot guarantee that rooms are still available.
Hotel De Koepoort, send the form to This email address is being protected from spambots. You need JavaScript enabled to view it.
Small double room: € 99,- per night
Standard room € 109,- per night
Executive room € 119,- per night
Triple Rooms € 149,- per night
Quad room € 169,- per night
Junior Suite € 149, per night
Hotel Die Port van Cleve, send the form to This email address is being protected from spambots. You need JavaScript enabled to view it.
Basic rooms € 93,- per night
Standard rooms € 98,- per night
Comfort rooms € 105,- per night
1 Person room € 85.- per night
Suydersee Hotel, send the form to This email address is being protected from spambots. You need JavaScript enabled to view it.
1 person standard room € 95,- per night
2 person standard room € 115,- per night
1 person Deluxe room with Airco € 100,- per night
2 person Deluxe room with Airco € 120,- per night
1 person Deluxe room with Airco and Balcony € 105,- per night
2 person Deluxe room with Airco and Balcony € 125,- per night
Overview of deadlines and important dates
Abstract submission: before Friday February 1, 2019
Hotel reservation: before Friday February 1, 2019
Video competition: before Friday March 1, 2019
Conference registration: before Friday March 1, 2019
Icebreaker: Wednesday March 20, starting at 20.30 hours
Conference day 1: Thursday March 21, starting at 9.00 hours
Conference day 2: Friday March 22
Excursion to Marken Wadden: Saturday March 23 (tentative)
Organisation
This edition of the NCK days is organised by Maarten van der Vegt and Laura Brakenhoff from Utrecht University. If you have any questions, you may contract them through This email address is being protected from spambots. You need JavaScript enabled to view it..