Netherlands Centre for Coastal Research

We would like to invite you to attend the upcoming NCK days! The NCK days will be held on 17-18 March 2016 at Inspiration Center Grevelingen on the Brouwersdam in Zeeland. An Open Earth Sprint Session and the ice breaker will take place the day before. Register now!
Abstract submission is still open! You can submit an abstract using

this template. Please hand-in your abstract before the 5th of February by e-mail (This email address is being protected from spambots. You need JavaScript enabled to view it.).
For more information (preliminary programme, fees, overnight stays), go to the event page! We look forward to welcoming you at NCK2016!
Best regards,
The organising committee (Ad van der Spek, Bas van Maren & Julia Vroom)
The subject of the upcoming NCK theme day is 'Knowledge development for Coastal Management and Maintenance (Kustlijnzorg)'. Nourishments are an important strategy to preserve the Dutch coastline in a dynamic way. Deltares collaborates with Rijkswaterstaat to develop knowledge needed to carry out an effective nourishment strategy. This collaboration focusses on understanding the (large scale) coastal system behaviour, in order to explain local (erosion) phenomena and define adequate management solutions.
The latest results and insights on these topics will be presented on the NCK Theme day on the 5th of February 2016 in the Beatrix Theatre in Utrecht. You are warmly invited to join the discussion. Please register for the theme day (free of charge!) by sending an e-mail to This email address is being protected from spambots. You need JavaScript enabled to view it..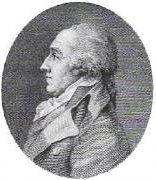 Invitation for the 1st Christiaan Brunings Lecture: 12 January 2016, 12.30-17.00 hr at Utrecht University
Theme: morphodynamics and sedimentology in estuaries
Estuaries harbour highly productive natural habitats and are of pivotal economic importance for food production, access to harbours and urban safety. Accelerating sea-level rise, changing river discharge and interference threaten these functions, but we lack fundamental understanding and models to predict combined effects of biomorphological interactions, inherited landscape and changing drivers.
Starring:
keynote lecture prof. James Best (Illinois) on bars and bedforms in the Columbia River estuary
lecture dr. Jelmer Cleveringa (Arcadis) on bars and bedforms in the Western Scheldt
Metronome tidal facility demonstration
100 seats available (admission free) for practitioners and scientists working on estuaries
More info and register at www.uu.nl/bruningslecture.
Sponsored by Rijkswaterstaat and Deltares