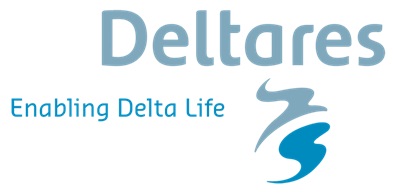 Are you a highly motivated graduate or nearly graduate and you would like to work on developing and implementing methods to predict coastal impact due to climate change? We are looking for a:
Phd candidate "Upscaling of coastal flooding, erosion and damage projections due to climate change to European scale"
The job
The H2020 project "European Climate Prediction System" (EUCP), call identifier "H2020-SC5-2016-2017", aims to (among other objectives) develop and apply a climate prediction system to produce consistent, authoritative and actionable climate information. This information will constitute a robust foundation for Europe-wide climate service activities to support climate-related risk assessments and climate change adaptation programmes.
To scale up to the European Level, one of the project's topics is to develop a method to estimate coastal flooding, erosion and damages under climate change scenarios for the next 40 years. This method will combine hydrodynamic surge and wave models, morphodynamical and damage impact models with high resolution data sets, and in combination with climate change scenarios for the different forcing mechanisms. One of the challenges is to combine these models and still retain acceptable computational efforts. Therefore this will require the application of statistical techniques.
Research questions thus include:
1. How much data and process reduction is allowed while still maintaining a useful prediction?
2. What is the value, i.e. the performance and the uncertainties, of this method relative to the application of a full-physics model in the hindcast of a known high-impact event on different coastal environments?
3. Which process formulations and data resolution would need to be improved in future in order to increase our confidence in the predictions?
The ultimate goal is to have the implemented system be part of a future climate service as part of the Copernicus Climate Change Service (C3S).
Tasks
We are looking for a candidate who will be able to develop the method after consultation with experts in the Netherlands and abroad. You will implement and test the method for a number of coastal stretches with varying (surge-, tide- or wave-dominated) forcing characteristics in Europe, with the intention of a pan-European implementation. The implemented model system will be validated against high impact extreme weather events in the near past and against available full-physics models. Of course you will be expected to disseminate the results to a broad audience of scientists, policy makers and stakeholders, in the form of (online) presentations and written publications.
Profile
Are you an enthusiastic researcher with knowledge of, affinity with or interest in hydrodynamic modelling, mathematics and statistical techniques, and large data sets? Do you have a relevant education, such as Civil Engineering, Earth sciences; (Geo) Physics or Mathematics? In order to be able to interact with other European researchers and stakeholders you have good communication and language competences (Dutch, English, and preferably one other modern European language). Furthermore you are a self-starter, a team player and you act proactively. For the position it is necessary to travel.
Working at Deltares
Deltares is an independent institute for applied research in the field of water, subsurface and infrastructure. Worldwide we work on smart solutions, innovations and applications for people, environment and society in the Netherlands and internationally. To obtain this goal we develop our own knowledge, innovative products and services, we combine our knowledge with that of others and make it available for others. We advise governments and businesses on the physical condition of and possible control measures for deltas, coastal regions and river basins. At Deltares the quality of our expertise and advice is of foremost importance. Enabling Delta Life is our core business.
The PhD position is within the Unit Marine and Coastal Systems. The unit aims at enabling innovative management and sustainable development of marine and coastal zones. Extensive knowledge of coastal processes, advanced modelling tools and a systems approach constitute the state-of-the-art basis for multidisciplinary research and specialised consultancy, executed for a diversity of clients (government agencies, consultants, contractors, industry, universities, research funds). The unit consists of five departments, is staffed by some 100 highly-qualified and committed professionals.
The candidate is offered a full-time (40 hours a week) PhD position for four years. The PhD candidate will be employed at Deltares and linked as external PhD candidate to University Twente (Prof. dr. Jaap Kwadijk). The gross salary will be in line with the Collective Labour Agreement Dutch Universities (in the range between € 2.338,- and maximum € 2.989,- per month and supplemented with a holiday bonus of 8%). The starting date is December 1st 2017.
Information and applications
For more information about this vacancy you can contact This email address is being protected from spambots. You need JavaScript enabled to view it., or This email address is being protected from spambots. You need JavaScript enabled to view it..
The starting date will be 1 December 2017.
The project will be executed at Deltares in close collaboration with University of Twente and EUCP consortium members in Enschede.
Candidates who expect to receive their MSc degree in the coming months are also encouraged to respond.
Interested?
Are you interested in this job and do you fit the job qualifications? Then apply directly via the Deltares website before October 23th. Applications via other channels will not be taken into consideration.