"XBeach X" (10th Year Anniversary) Free User Conference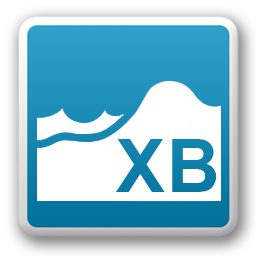 Date
Wednesday, 01 November
-
Friday, 03 November
Venue
Boussinesqweg
2629 Delft, Netherlands

XBeach, the open-source nearshore morphodynamic software, developed by IHE Delft, Deltares and TU Delft, was presented for the first time 10 years ago.
We would like to celebrate this anniversary with a free user conference on XBeach model development and application on the world's coasts, as well as on morphodynamic modelling in general from Wednesday 1 November – Friday 3 November. This conference will be held as part of the Delft Software Days 2017.
The program consists of four invited presentations by Dr. Joe Long (USGS, USA), Dr. Harshinie Karunarathna (U. Swansea, UK), Dr. Cyprien Bosserelle (NIWA, New Zealand) and mr. Robert Slomp (Public Works Dept, NL), and 32 presentations by researchers and consultants from all over the world.
If you are interested to attend, you can register (for free) and book accommodations (at your own expense) through the DelftSoftwareDays2017 website. Seats are filling up fast, so if you want please register asap.
We hope to see you in Delft!
Ap van Dongeren, Deltares
Dano Roelvink, IHE Delft/Deltares
Co-organizers.
Sponsored by: