Netherlands Centre for Coastal Research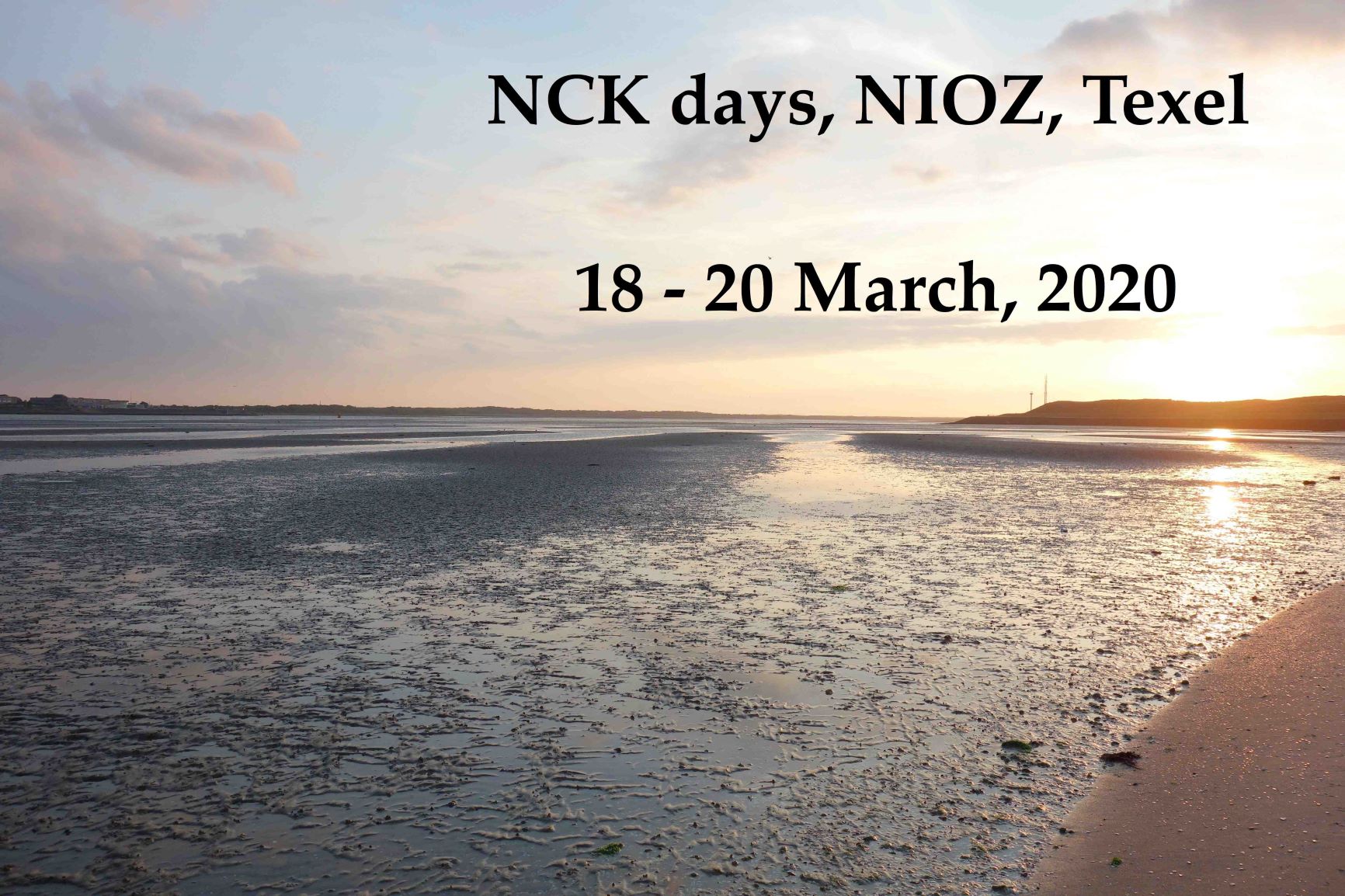 The upcoming edition of the NCK days will be held from 18 to 20 March at the beautiful island of Texel and organized and hosted by NIOZ. Information on the preliminary program, hotels, excursion, ice breaker is available and registration is open. Please register in time via the event page on this website.
The 10th Conference on Fluvial Hydraulics under the auspices of IAHR, River Flow 2020, will be held in Delft, The Netherlands, from 7 to 10 July 2020, (with masterclasses on the 6th of July). The deadline for abstracts submission is 15 August 2019.
The conference themes are:
rivers in urbanised areas;
climate change and extreme events;
river functions under pressure;
nature based solutions;
the healthy river;
river resources: food, energy, water;
the digital river;
river fundamentals.
We look forward to meeting you in Delft next year.
The local organising committee:
Wim Uijttewaal, (Delft University of Technology, chair), Astrid Blom (Delft University of Technology), Mário Franca (IHE Delft), Alessandra Crosato (IHE Delft), Ralph Schielen (Ministry of Infrastructure and Water Management, Twente University), Johan Boon (Deltares), Clàudia Ylla Arbós (Delft University of Technology), Nicole Fontein (Delft University of Technology)
Find more information, updates or subscribe to the newsletter at http://www.riverflow2020.nl.
TNO, NIOZ, UU and international partners are announcing a conference on Middle-Pleistocene to Late-Holocene sedimentary records that link the southern North Sea, with its glacial, fluvial and marine sources and paleogeography, to the Celtic Margin sink. Invited speakers will be Phil Gibbard, Tasha Barlow, Luc Amkreutz, Vera Van Lancker and Sam Toucanne.
It will take place from November 18-20 at Media Plaza, Jaarbeurs, Utrecht, the Netherlands (right next to the railway station). More information can be found on https://northseatocelticedge.org/home.