Netherlands Centre for Coastal Research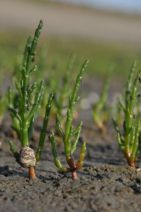 The NCK-WA Waddenday that was supposed to be held in Fort Kijkduin in Den Helder on the 15th of May, will be postponed. We'll inform you via the NCK mailing list and this website when we have more certainty on when the event can take place. This may take a while.
The NCK Plastics Day has been rescheduled to the Friday the 18th of September.

On the 18th of September, the NCK community will gather to discuss the 'hot topic' of plastic pollution. We aim to give a broad overview of the topic, as is reflected by the presentations in the preliminary program. We will exchange knowledge on the transport processes of plastics in rivers, seas and oceans and the link of plastic pollution in sediment and living organisms. Also, there is plenty of opportunity to network and discuss new collaborations during this theme day. The venue is the Museum voor Volkenkunde in Leiden. Registration is open!
The NCK Days 2020 are canceled, but the Book of Abstracts is available in

PDF and HTML. Enjoy browsing!
It is with deep regret that we are informing you of the cancellation of the NCK days 2020 on Texel, which were scheduled to take place on 18-20 March. The organizers from NIOZ and the chair of the NCK CvT (the supervisory board) have jointly monitored the situation regarding the coronavirus (COVID-19) during the last few weeks. We follow the directives of the National Institute for Public Health and the Environment (RIVM), that impose cancellation of all activities with more than 100 attendees.
The conference fee will be refunded. Please do not forget to cancel the hotel, if you booked one.