Netherlands Centre for Coastal Research
Rich benthic communities in the Dutch North Sea: discovering, monitoring and conservation
6 November 2019, Muntgebouw Utrecht
This will be an interesting day for researchers, policy makers and those involved in the use and conservation of the North Sea ecosystem. DISCLOSE researchers will present their first results on efficient methods for large-scale monitoring of the North Sea bottom and its rich benthic communities. Additionally, potential use of these results in marine conservation will be discussed. External marine experts will subsequently present how DISCLOSE contributes to their working field and identify future challenges.
The DISCLOSE project aims to provide detailed maps of the seabed in the North Sea and assess the conditions under which rich communities can grow. Marine seabed habitats and communities are complex to study due to their large surfaces and the obvious water coverage. DISCLOSE therefore takes a multidisciplinary approach, combining acoustic imaging (TUD) with video imaging (UG) and standard seabed sampling techniques (NIOZ), allowing detailed examination of the seabed at a large scale. The North Sea Foundation ensures integration of results in marine policy, collaboration with other projects and the communication to the wider public.
For more information, program and registration, please visit https://discloseweb.webhosting.rug.nl/disclose-symposium-2019/
TNO, NIOZ, UU and international partners are announcing a conference on Middle-Pleistocene to Late-Holocene sedimentary records that link the southern North Sea, with its glacial, fluvial and marine sources and paleogeography, to the Celtic Margin sink. Invited speakers will be Phil Gibbard, Tasha Barlow, Luc Amkreutz, Vera Van Lancker and Sam Toucanne.
It will take place from November 18-20 at Media Plaza, Jaarbeurs, Utrecht, the Netherlands (right next to the railway station). More information can be found on https://northseatocelticedge.org/home.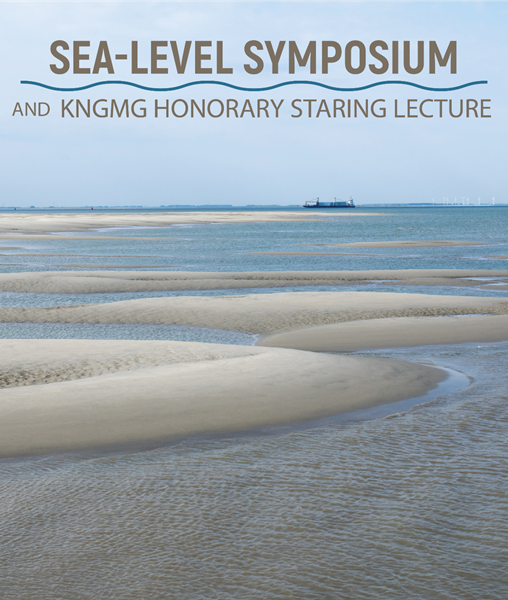 On October 4th, the Royal Netherlands Earth Sciences Society (KNGMG) organizes a sea-level symposium at Utrecht Science Park. It includes our honorary Staring lecture, that will be given by prof. dr . Roderik van der Wal about sea-level changes and coastal impact.
The other speakers wil touch on subjects like present and future rates of sea-level rise and flood-risk management. We will end the day with a panel discussion and drinks.
For more information on the program and to register, please visit https://www.kngmg.nl/evenement/staringlezing-zeespiegelsymposium/.
We hope to see you there!
Marc Hijma
Kay Koster
Harm-Jan Pierik