Netherlands Centre for Coastal Research
The 10th Conference on Fluvial Hydraulics under the auspices of IAHR, River Flow 2020, will be held in Delft, The Netherlands, from 7 to 10 July 2020, (with masterclasses on the 6th of July). The deadline for abstracts submission is 15 August 2019.
The conference themes are:
rivers in urbanised areas;
climate change and extreme events;
river functions under pressure;
nature based solutions;
the healthy river;
river resources: food, energy, water;
the digital river;
river fundamentals.
We look forward to meeting you in Delft next year.
The local organising committee:
Wim Uijttewaal, (Delft University of Technology, chair), Astrid Blom (Delft University of Technology), Mário Franca (IHE Delft), Alessandra Crosato (IHE Delft), Ralph Schielen (Ministry of Infrastructure and Water Management, Twente University), Johan Boon (Deltares), Clàudia Ylla Arbós (Delft University of Technology), Nicole Fontein (Delft University of Technology)
Find more information, updates or subscribe to the newsletter at http://www.riverflow2020.nl.

Dear NCK Colleagues,
We are starting a new project that aims to develop DUNEs FOR Coastal safEty and habitat development (DuneForce!). The DuneForce project will be initiated this year at Delft University of Technology in collaboration with Wageningen University and Research in the Netherlands. The project will run for 4 years.
I would like to point out some exciting career opportunities for Post-doc and PhD's. See https://aa.academictransfer.com/search_results/?q=duneforce for more information.
Please feel free to spread this message in your network and/or contact me personally if you have any questions.
Sincerely,
Sierd de Vries (This email address is being protected from spambots. You need JavaScript enabled to view it.)
Juul Limpens
Michel Riksen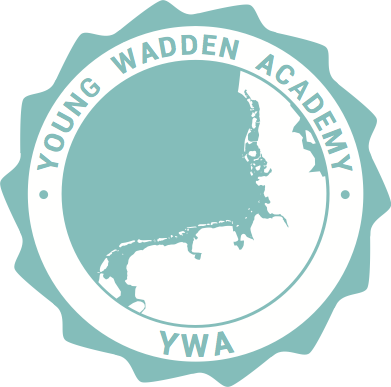 The Young Wadden Academy (YWA) is currently made up of five young researchers who have proven track records in science and are interested in research in general and in the Wadden Region in particular. One of the YWA's main concerns is to encourage multidisciplinary research on the Wadden Region using system analysis. The YWA is seeking two new members. See the job offer on Academic Transfer. If you have questions, please contact This email address is being protected from spambots. You need JavaScript enabled to view it. (chair of YWA) for further information.