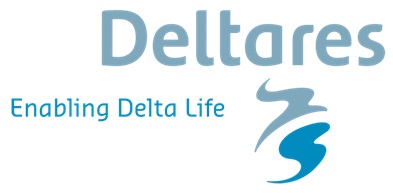 Are you a senior researcher with profound technical knowledge in the fields of fine sediment dynamics and preferably of soil chemistry, ecology - microbiology? Do you have a strong affinity with experimental research and ability to translate research results in practical applications? And are you ready to use your research and advisory talent to answer complex and challenging questions in the fields of environment and engineering from clients all over the world? Then we have the vacancy for you!
What can you expect as senior researcher fine sediment with a focus on biotic interactions
As senior researcher you will be part of our department Ecosystems and Sediment Dynamics. Together with approximately 35 enthusiastic professionals you will be working in non-standard and challenging consultancy projects and R&D where we combine concrete practical relevance with high standards for quality. An important part of this work will be experimental, including both laboratory campaigns and field studies. Strong affinity with experimental research is therefore an important aspect. Research will typically take place in the sediment laboratories of Deltares and in close collaboration with researchers/engineers from other organizations like TUDelft and engineering/dredging companies.

As senior researcher you lead projects focusing on bio-engineering technologies for sediment management, flocculation, dewatering and ripening. These technologies maximize the use of nature-based endemic biological processes (algae, worms, bacteria and vegetation) in order to achieve engineering goals (compaction, strengthening, turbidity removal, etc). Fine sediment management is currently one of the biggest operational challenges in the dredging and land reclamation industry, but also of relevance for managing and restoring water bodies and ecosystems, hence the relevance of the topic in today's global research and engineering market.
More information about this vacancy and how to apply (before September 4th, 2021), please visit the Deltares website.