Netherlands Centre for Coastal Research
TNO, NIOZ, UU and international partners are announcing a conference on Middle-Pleistocene to Late-Holocene sedimentary records that link the southern North Sea, with its glacial, fluvial and marine sources and paleogeography, to the Celtic Margin sink. Invited speakers will be Phil Gibbard, Tasha Barlow, Luc Amkreutz, Vera Van Lancker and Sam Toucanne.
It will take place from November 18-20 at Media Plaza, Jaarbeurs, Utrecht, the Netherlands (right next to the railway station). More information can be found on https://northseatocelticedge.org/home.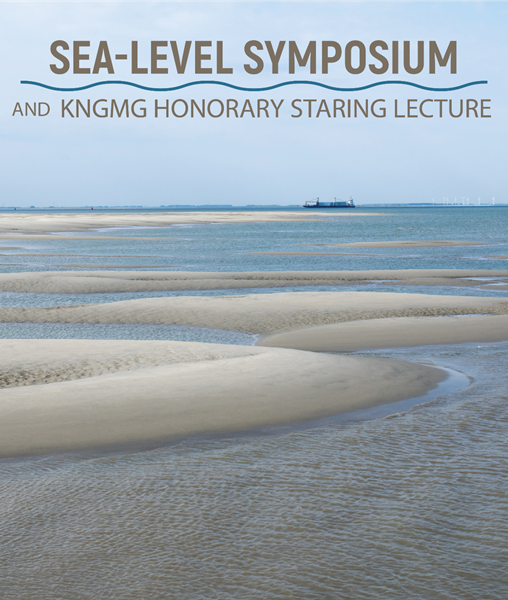 On October 4th, the Royal Netherlands Earth Sciences Society (KNGMG) organizes a sea-level symposium at Utrecht Science Park. It includes our honorary Staring lecture, that will be given by prof. dr . Roderik van der Wal about sea-level changes and coastal impact.
The other speakers wil touch on subjects like present and future rates of sea-level rise and flood-risk management. We will end the day with a panel discussion and drinks.
For more information on the program and to register, please visit https://www.kngmg.nl/evenement/staringlezing-zeespiegelsymposium/.
We hope to see you there!
Marc Hijma
Kay Koster
Harm-Jan Pierik
We would like to announce the following Lunch Seminar and PhD defence at Wageningen University, on May 1st, 2019:
The lunch seminar presentations will be held in room Gaia 1, Gaia Building, campus Wageningen University & Research (Droevendaalsesteeg 3, 6708 PB Wageningen)
12.15-13.00 Paola Passalacqua: A network analysis of patterns and processes in river deltas: Lessons learned from two different systems
13.00-13.30 Jordi Vila Guerau de Arellano: Evapotranspiration and cloud variability at regional sub-grid scales
The PhD defence will be held at Aula Wageningen University & Research (Generaal Foulkesweg 1, 6703 BG Wageningen)
16.00-17.30 Karl Kästner: Multi-Scale Monitoring and Modelling of the Kapuas River Delta