Hydro-morphodynamic research in the Western Scheldt estuary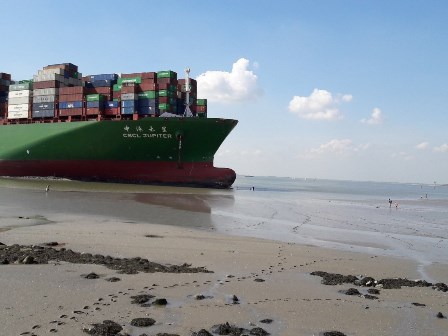 Venue
Rotterdamseweg 205
2629 HD Delft, Netherlands

CLICK ON THE LINKS IN THE PROGRAMME BELOW TO VIEW A PDF OF THE PRESENTATION.
---
The Scheldt estuary is a well-studied area. Both in Flanders and the Netherlands national institutes, universities and consultants contribute. The aim of this NCK theme day is to share and deepen our knowledge on the hydrodynamics and morphodynamics of the channels and intertidal areas, especially in the Western Scheldt. We discuss recent findings of applied and fundamental research, with the aim to give recommendations on the way forward in estuarine research and management. This includes the importance of the channel-shoal interaction on the long term evolution of the estuary. The set-up of the day will be energetic, with multiple sessions consisting of a variety of short presentations. There is plenty of room for discussion.
Programme
Practical information
This theme day will be held on Monday, the 29th of October at the Art Centre in Delft. Registration is free of charge, but required to organise the venue and catering. Please be so kind to cancel your registration in case you won't show up. Register before the 25th of October. If you'd like to register after this date, contact Reinier Schrijvershof for the possibilities.
The day is organised by Marcel Taal and Reinier Schrijvershof (both Deltares). For questions, please contact This email address is being protected from spambots. You need JavaScript enabled to view it..
The Maps Service is not available.