Dynamic dune management in practice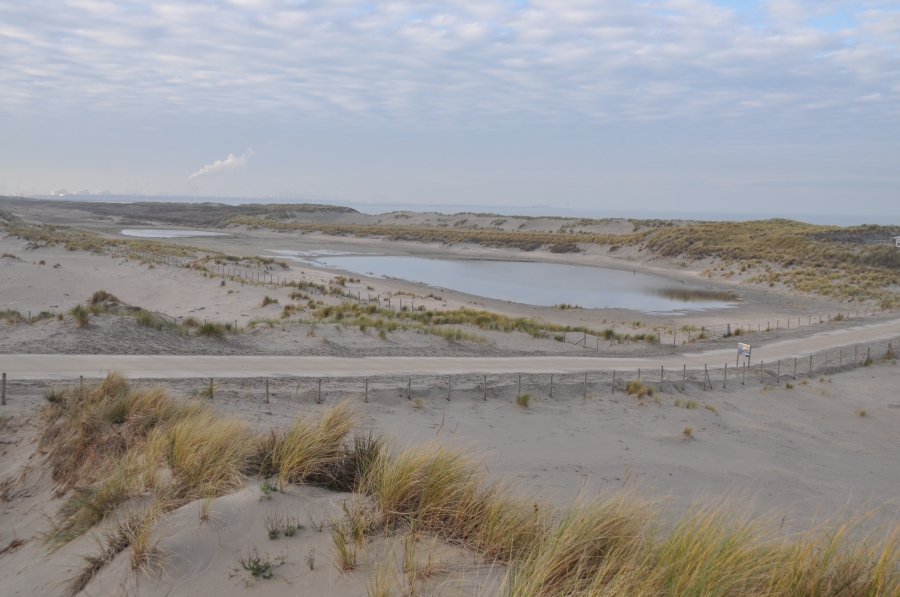 The themeday
We invite you for the NCK themeday on 'Dynamic dune management in practice' to share and discuss our latest insight in dynamic dune management from recent projects like Spanjaards Duin, Hondsbossche Duinen and Prins Hendrik Zanddijk. In these projects one of the largest challenges is the balance between allowing dynamics for nature and flood safety functions. And, since these projects have created dune areas from scratch, they require an adaptive approach. We would like to discuss the value of these kinds of projects for coastal research in general and the Dutch coastal landscape. We hope the lessons will inspire future applications. And we are proud to show you the area of Spanjaards Duin at the start of the themeday!
The project and management of Spanjaards Duin: dynamic if possible and adaptive is needed
Spanjaards Duin was constructed at the coastal stretch near 's Gravezande (NL) as nature compensation for Maasvlakte 2 in the winter of end of 2008 - beginning 2009. For the first time, marine nourishment sands were used to construct a dune area which should accommodate extensive areas of high quality grey dune and dune slack vegetation within a set time frame of 25 years. Growing a high-quality nature reserve from marine bare sands does not happen by itself. A unique area has been created, through cooperation and learning by doing of dredgers, policy makers, nature area managers, ecologists, earth scientist and civil engineers, all aiming to achieve the nature compensation target using their specific skills.
Interested in the project? All data and reports are available at mepduinen.openearth.nl/.
Programme:
Date: 23rd of September, 2021
Location: Paviljoen Zomertijd, 's Gravezande (see Covid situation)
Language: Presentations will be in English, during questions and discussion and mix of Dutch and English will be facilitated
Covid situation
NCK follows the Covid restrictions of the Dutch government. This implies that in order to be allowed to join the themeday, you should either show a negative PCR test (test no more than 24 hrs before the start of the event) or a Proof of Vaccination. Don't attend our event if you have symptoms of Covid.
Registration
It is not possible to register any more.
If you have registered and decide not to attend the themeday, please inform us via This email address is being protected from spambots. You need JavaScript enabled to view it., so we can cancel your registration and avoid waste of lunch and money.