NCK Days 2021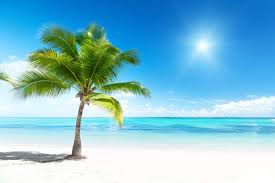 NCK Days Online: 25 & 26 March
The NCK days will take place online on 25 and 26 March 2021, in the afternoon from 12:45-16:20. We have created three parallel sessions with short presentations, followed by questions/discussion. We have two plenary talks about the Wadden Sea by Ana Colina Alonso and Sander Holthuijsen. On Thursday evening we will organise a social event. In between the sessions, there is opportunity to meet in the 'online' lobby and to chat with your NCK colleagues. The detailed programme is outlined below. Please also check-out the Zoom instructions at the bottom of this page.
Book of Abstracts
The Book of Abstracts is also available: as pdf and as separate web pages. The web pages are also linked to the programme below.
Registration
Registration is closed.
Programme Thursday 25 March
12:45 - 13:00
Digital walk-in
13:00 - 13:10
Welcome by Theo Gerkema (NIOZ)
13:10 - 14:15
Parallel sessions 1A/1B/1C (talks start at 13:15, 13:30, 13:45, 14:00h)
SESSION 1A: Estuarine morphodynamics
Chair: Abdel Nnafie (UU)
SESSION 1B: Aeolian sand transport
Chair: Kathelijne Wijnberg (UT)
SESSION 1C: Climate-adaptation
Chair: Bas van Maren (Deltares/TUD)
Henk Schuttelaars (TUD):
Unze van Buuren (VU):
Marije Smit (W+B):
Morphodynamic Equilibria and Linear Stability in Tidal Estuaries: Influence of Coriolis and Planform Geometry
Spatio-temporal variability of suspended sand input in a coastal dune system, the Kennemerduinen (the Netherlands)
The impact of climate change scenarios on Belgian coastal policy
Wessel van der Sande (UT):
Christa van IJzendoorn (TUD):
Abdi Mehvar (UT):
Dune migration in estuaries: the effect of the gravitational circulation
Dune toe elevation increase outpaces sea level rise
A practical framework of quantifying climate change-driven environmental losses (QuantiCEL) in coastal areas
Jim van Belzen (NIOZ):
Job Oude Vrielink (UT):
Joep van der Zanden (MARIN):
Double dykes and transitional polders as ecosystem-based solution in the Dutch southwestern delta
The rise of Spanjaards Duin: factors regulating sediment fluxes over an engineered foredune and adjacent dune slack
Design optimization of a multifunctional floating breakwater
Jill Hanssen (TUD):
Geert Campmans (UT):
Otto Ongkosongo (NWRC):
Most suitable creek locations
Modelling grain sorting processes in aeolian sediment transport: the grain scale
The Deformation of the former unique enchanting Citarum delta, Indonesia in the last four decades
14:15 - 14:40
Social session, opportunity to meet and greet (4 rounds of random 5-min encounters)
14:40 - 14:50
Break
14:50 - 15:10
Plenary talk by Sander Holthuijsen (NIOZ): SIBES and Wadden Mosaic; No place to hide
15:10 - 16:15
Parallel sessions 2A/2B/2C (talks start at 15:15, 15:30, 15:45, 16:00h)
SESSION 2A: Salt intrusion
Chair: Kathelijne Wijnberg (UT)

SESSION 2B: Tidal flats
Chair: Bas van Maren (Deltares/TUD)
SESSION 2C: Back Barrier Nourishment
Chair: Abdel Nnafie (UU)

Wouter Kranenburg (Deltares):
Greg Fivash (NIOZ):
Jorn Bosma (UU):
Salt intrusion in the Rhine Meuse Delta: Estuarine Circulation or Tidal Dispersion?
Flattening of accreting tidal flats will accelerate terrestrialization of estuaries, due to a positive feedback between channel formation and vegetation establishment
Mixed-sand behaviour of a back-barrier beach nourishment
Bouke Biemond (UU):
Muriel Brückner (UU):
Stuart Pearson (TUD):
Response of salt intrusion to spring-neap tides and other time-varying forcing
Benthic species as mud patrol - modelled effects of bioturbators and biofilms on large-scale estuarine mud and morphology
Characterizing the Suspended Sand and Mud Composition on Ameland Ebb-Tidal Delta using Combined Optical and Acoustic Measurements
Rutger Siemes (UT):
Jaco de Smit (NIOZ):
Anna-Maartje de Boer (WUR):
Modelling the role of estuarine wetland development on salt-intrusion
Quantifying the resilience of seagrass to climate change: combining in situ wave erosion experiments with data driven modelling
Reading where sand goes by how it glows: Development of luminescence sediment tracing methods
Gijs Hendrickx (TUD):
Jasper Leuven (RHDHV):
Jakob Wallinga (WUR):
Nature-based solutions to mitigate salt intrusion
Enhanced mud sedimentation to reduce turbidity and grow with sea-level rise
Introducing the TRAILS project: Tracking Ameland Inlet Living lab Sediment
16:15 - 16:20
Plenary closure of the first day
20:00 - 21:30
Social event

Programme Friday 26 March

12:45 - 13:00
Digital walk-in
13:00 - 13:10
Welcome by Pieter Roos (UTwente)
13:10 - 13:13
Premiere
13:13 - 14:15
Parallel sessions 3A/3B/3C (talks start at 13:15, 13:30, 13:45, 14:00h)
SESSION 3A: Shoreface sand transport
Chair: Maarten van der Vegt (UU)
SESSION 3B: Wadden Sea system functioning
Chair: Martin Baptist (WMR)

SESSION 3C: Waves and overtopping
Chair: Marije Smit (W+B)

Tosca Kettler (TUD):
Oscar Franken (RUG):
Dirk Rijnsdorp (TUD):
Simulating long-term cross-shore dynamics under various nourishment types at the Dutch coast
Wadden Mosaic: Understanding the ecological functioning of the subtidal Wadden Sea
Free infragravity waves in the North Sea
Mostafa Saleh (IHE):
Carmine Donatelli (NIOZ):
Joost Kranenborg (UT):
Simple one-line and free-form coastline evolution models' forecasting ability enhancement using sequential data assimilation (Ensemble Kalman Filter)
The Dutch Wadden Sea as an event-driven system: statistical detection of spatio-temporal patterns in the salinity field and variability of the transport time scales
Large-scale laboratory measurements of the pore pressure response to bichromatic waves in the swash zone
Anne Ton (TUD):
Bart Grasmeijer (Deltares):
Vera van Bergeijk (UT):
Field observations of longshore transport on low-energy, non-tidal beaches
Effect of dredging scenarios on silt concentrations in the Wadden Sea near Holwerd
Wave overtopping forces at transitions on the crest and the landward slope
Bart Roest (KU Leuven):
Ana Colina Alonso (TUD):
Luuk Barendse (UT):
Estimating alongshore sand transport based on bathymetric survey data in dredged access channels
The contribution of sand and mud to infilling of the Western Wadden Sea
Hydrodynamic modelling of wave overtopping over a block-covered dike
14:15 - 14:40
Social session, opportunity to meet and greet (4 rounds of random 5-min encounters)
14:40 - 14:50
Break
14:50 - 15:10
Plenary talk by Ana Colina Alonso (TUD/Deltares): Towards a Mud Budget for the Trilateral Wadden Sea
15:10 - 16:00
Parallel sessions 4A/4B/4C (talks start at 15:15, 15:30, 15:45h)
SESSION 4A: North-Sea sand dynamics
Chair: Maarten van der Vegt (UU)

SESSION 4B: Effect shrubs on hydrodynamics
Chair: Martin Baptist (WMR)
SESSION 4C: Overtopping / effect buildings on sand transport
Chair: Marije Smit (W+B)

Chiu Cheng (NIOZ):
Rik Gijsman (UT):
Weiqiu Chen (UT):
Sediment shell-content diminishes current-driven sand ripple development and migration
Biophysical responses of mangroves to variations in hydrodynamic forcing: developing a sub-grid model approach
Modelling of overtopping flow parameters at the seaward side of the dike crest
Abdel Nnafie (UU):
Sebrian M. Beselly (IHE):
Daan Poppema (UT):
Long-term morphodynamics of a coupled shelf-nearshore system forced by waves and tides, a model approach
Mud Volcano Induced Seasonal Mangrove-Mudflat Dynamics
How the spacing and orientation of buildings shape local sandy deposition patterns
Janneke Krabbendam (UU):
Heike Markus-Michalczyk (NIOZ):
Paran Pourteimouri (UT):
Modelling the observed evolution of tidal sand waves in the North Sea
Woody willow´s bending capacity reduces flow velocity during winter with possible implications for shoreline management and sediment control
How erosion and deposition patterns around a row of holiday cottages at the beach can be influenced by wind direction: A numerical study
16:00 - 16:05
Plenary closure of NCK Days
How to Zoom: instructions
For this digital edition of the NCK Days, we will use Zoom software. We strongly advise you to install the latest (free) version of Zoom, so you will be able to join and switch between break-out rooms. Some functionalities are only available after you have updated to the latest version.
For the parallel sessions, we will use break-out rooms. You are able to switch between break-out rooms at any time, via the break-out rooms button and submenu in the Zoom bar (see below).
Use the chat window to ask questions during the talks and use the 'Raise Hand'-button during the question session after the talks (see below). If you are selected by the chair, he/she will ask you to unmute your microphone so you can ask your question to the presenter. Please also start your video when speaking up.

If you have any questions, don't hesitate to contact us!
Theo Gerkema (NIOZ), Pieter Roos (UTwente) & Julia Vroom (Programme Secretary NCK/Deltares)